Hi folks
Last weekend I bought a 2009 Colt 1.3 CZ2 Cleartec. I downsized from an 8th gen Honda Civic - I love Civics (it was my third one, had a 6th, 7th and 8th gen) but I wasn't doing enough motoring to justify the cost of running such a vehicle and no kids so was looking for a smart wee motor to replace it with.
Cruise control was very important to me (I knackered my right ankle playing football about 20 years ago and it would give me aggro after long drives with no cruise control) and the Colt was one of the few cars in its class which had it at a price I could afford.
I ideally wanted a 5 door but a 3 door came up at a sweet price so I pounced
I'm liking it so far, everything I've tried has worked great - obviously the cruise control most important but the stop/start still makes me chuckle when it kicks in, the relative silence at the lights is quite eerie. While I wasn't expecting the 1.3 to have the same amount of poke as the 1.8 Civic, it's a nippy enough wee engine and holds its own well, only needing a downshift on the steepest of hills. And I've got a real (space saver) spare wheel, which is something the Civic didn't have (just the bottle of goop).
Dislikes? Rear seats. I know it's not fair to compare the Colt against the Civic with its "magic" seats, but they don't even attempt to fold flat so that's a bit of a thumbs down from me - but it's a pretty good sign when that's the biggest grumble I can think of.
This post is worthless without pics so here's a quick pic I took on the way back up the road after buying the car: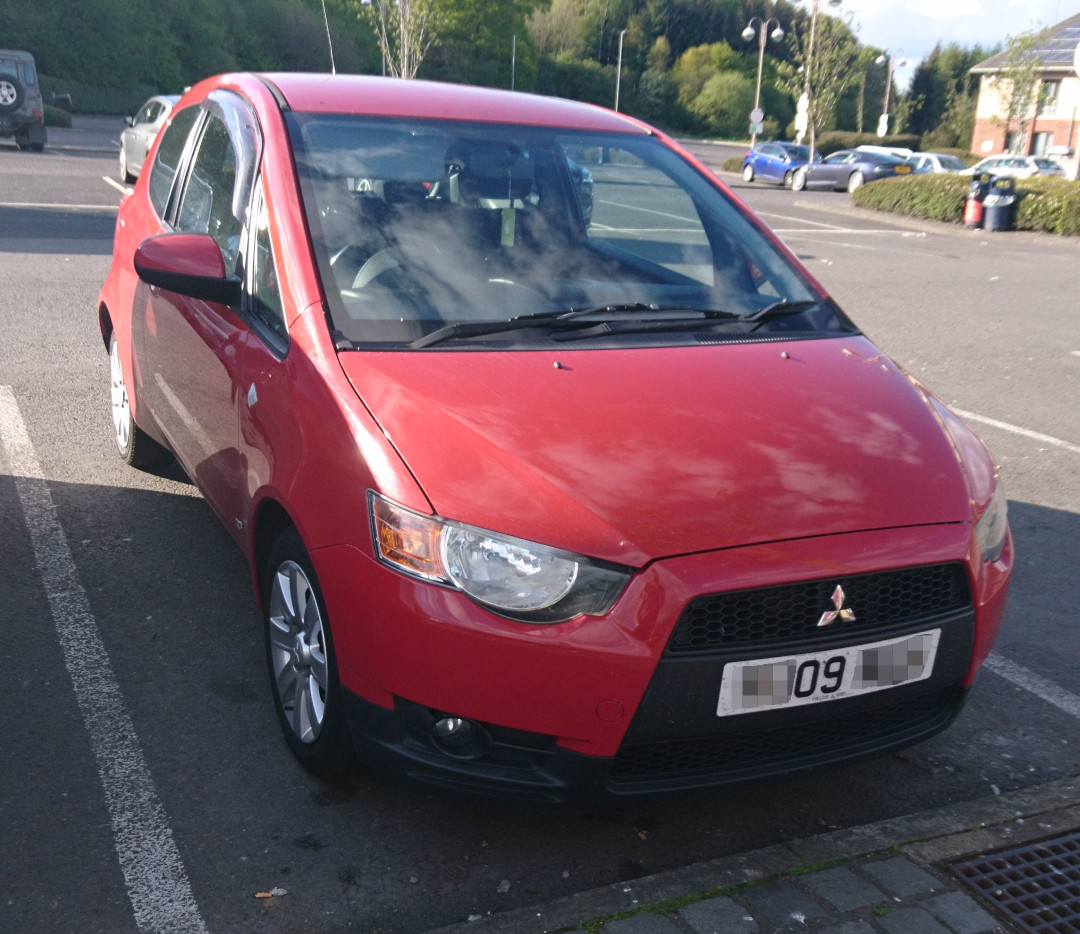 I hear that Mitsubishi on the whole is a pretty reliable make so hopefully I won't need to pick your brains much