Okay so firstly I will apologize for not so good quality pics, blame photbucket lol .
I split mine today so I can do a halo conversion. As some people already know, the lenses dont just simply pop off, thers some horrible grey stuff holding it in that you need to warm up to soften it. Anyways here's some pics illustrating my steps.
Remove these two screws first and take the indicator bulb out. ( i left the main bulb in to keep bits from falling in. )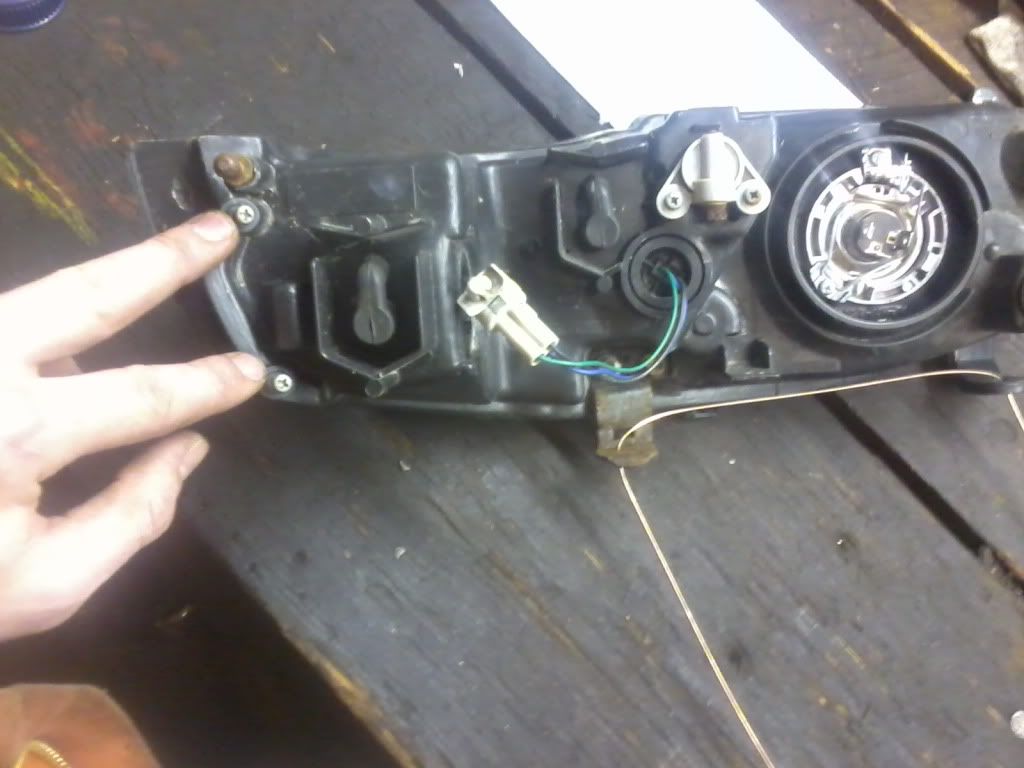 Now some people have done this bit kinda weird (as in putting it in oven) but anyhow , I hung the headlights up above the radiator in work and left it for half an hour.(time will vary on the heat the rad let's off ) by then the grey stuff was nice and soft.
Also pay attention this bit as it has quite a thick bit of the glue stuff in it and is holding the silver backing in which comes out with the lens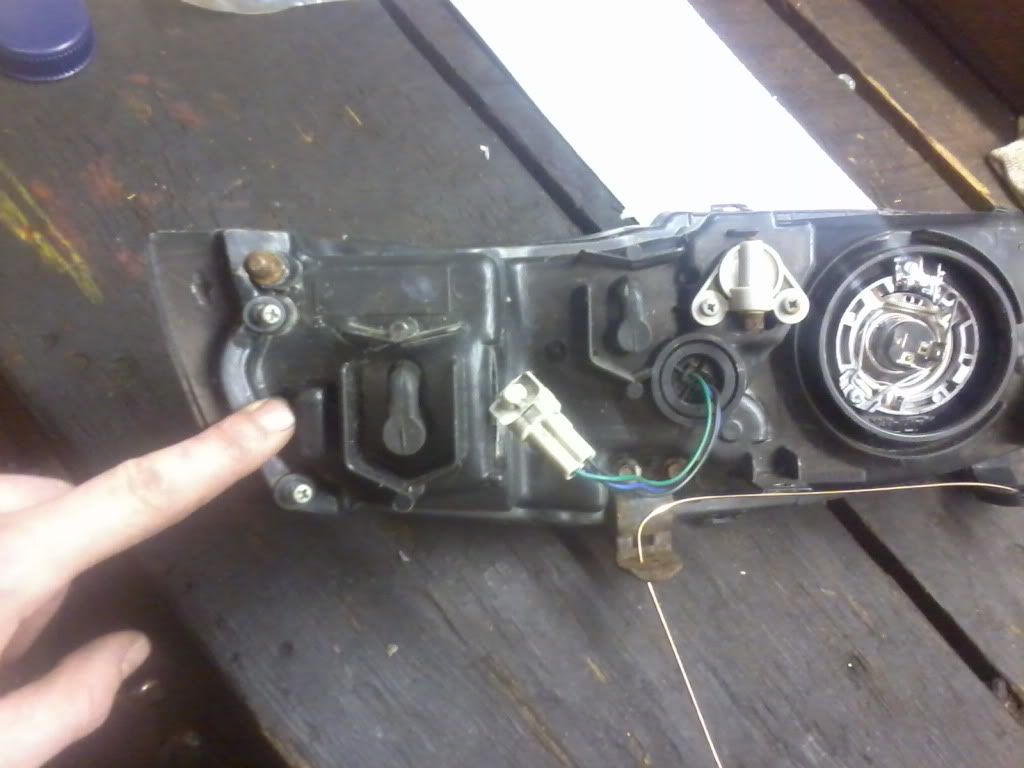 Now the taggs holding the lens should be warm enough to bend back . Now get a thin wide solid piece of metal ( I used a tool I found at work . Try to avoid screw drivers as they can be a bit thin ) . Pry back the lens and take your time as you could easily crack your lens . ( haven't got a pic of what i used) all i can say is be patient and make shure the glue is nice and soft at all times
Once you have the lens off, there are another two small screws to split the silver backing .
And that's it !
. All you need to do now is warm the glue back up and cut it off with a Stanley blade and wipe the excess off with a hot damp rag.
To re-seal I would use clear mastic. It wil be easyer to get back off in future and it seals just as good .
happy modding

_________________


I had a moped/scooter that did 0-60 in 6 seconds!!


http://www.youtube.com/watch?v=AonsQz6hnC8


lol and no the wheels are on the ground

project page - - - viewtopic.php?f=93&t=14354